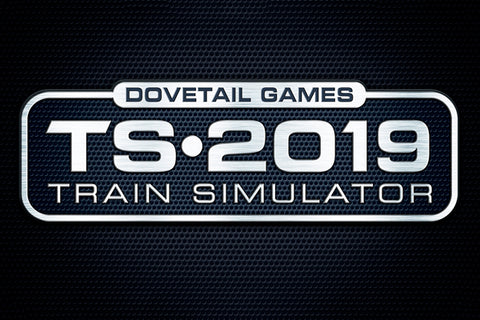 THE ULTIMATE RAIL HOBBY
Train Simulator fully immerses you in a World of trains, transporting you to a place where you decide what to do, where and when. Experience the challenge of mastering a wide variety of different locos and learning the routes in every direction. Unlock your creative potential using powerful tools to create your very own routes and scenarios and enjoy your collection from the perspective of the driver, passenger or railfan. Whatever you love about trains, Train Simulator has it covered.

FRANKFURT HIGH SPEED

Streak out of the historic city of Frankfurt and through the heart of Hesse in Deutsche Bahn's vision of high speed travel. Featuring the largest freight yard in Europe at Mannheim and inter-regional and inter-city traffic.

SOLDIER SUMMIT & SALT LAKE CITY

Delivering dramatic and challenging Denver & Rio Grande Western and Amtrak action across the rugged Wasatch Range of the Rocky Mountains, Soldier Summit & Salt Lake City brings a truly captivating and memorable experience for every railfan.

PORTSMOUTH DIRECT LINE
Departing Britain's capital from London Waterloo through Britain's busiest station, Clapham Junction, and traversing the picturesque route through the Surrey Hills and South Downs National Parks, Portsmouth Direct Line brings a unique experience of one of the busiest commuter networks in Britain.

TS ACADEMY
Begin your career as a virtual train driver or engineer, driving or operating some of the world's most amazing rail-bound machines.

REAL RAILWAYS
Discover a world of amazing vistas, diverse railroads and railways, including challenging locomotives and trains.

CREATE
Create living worlds with easy-to-use comprehensive tools and share them with your friends and other players.

COLLECT
Build a dream collection of routes, locomotives, trains and rolling stock with a vast array of content on the Steam store.

System Requirements
| | |
| --- | --- |
| Operating System | Windows 7 Service Pack 1, 8.1 or 10 |
| Processor | Intel Core-i3 4330 3.50 GHz Dual Core or AMD A8 6600K 3.90 GHz Quad Core |
| Hard Disk Space | 20 GB available space |
| Memory | 4 GB RAM |
| Graphics | NVIDIA GeForce GTX 750 Ti or AMD Radeon R9 Graphics with 1 GB Dedicated VRAM |
| DirectX | 9.0c |
| Others | Broadband internet connection, Mouse and keyboard or Xbox controller |
LEGAL LINES:
© 2018 Dovetail Games, a trading name of RailSimulator.com Limited ("DTG"). All rights reserved. Portions originally developed by Kuju Entertainment Limited in association with F4G Software Limited. Portions copyright Kuju Entertainment Limited 2007. Physics engine, PhysX, provided by NVIDIA. Autodesk® Scaleform® software, © 2012 Autodesk, Inc. All rights reserved. "RailSimulator.com", "TS2019" and "Dovetail Games" are trademarks or registered trademarks of DTG. Amtrak and Superliner are registered service marks of Amtrak. The DB logo is a registered trademark of Deutsche Bahn AG. Permission to use the South West Trains Trade Mark is granted by the Secretary of State for Transport. Permission to use the Southern Trade Mark is granted by Transport for London. The Union Pacific shield is a registered trademark, used under license. All other trademarks are the property of their respective owners. Unauthorised copying, adaptation, rental, re-sale, arcade use, charging for use, broadcast, cable transmission, public performance, distribution or extraction of the product or any trademark or copyright work that forms part of this product is prohibited. Developed and published by DTG. 
The full credit list can be accessed from the TS2019 "Options" menu.