2 Comment(s)
/
by Chris Cleveland

Hello everyone. 
We have quite a number of things to talk with you about today, in our last Flashing Lights update of 2017. We believe 2018 will be a very exciting year! Flashing Lights will enter Early Access and, by the end of the year, we hope to have implemented many suggestions from the community.
But let's get this year out of the way first and tell you what we've been working on for the last couple of weeks.
First Person Driving View
With a simple press of a button, you'll be able to switch back and forth between third person and first person driving view.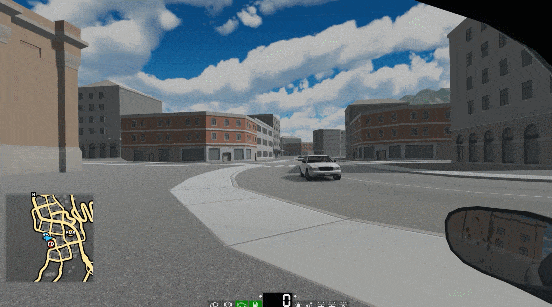 Of course, this is still very much a work in progress with the speedometer not working correctly - and some of the assets are still placeholder while we begin our work in securing an artist. But it already makes driving much more exciting, even when involved in some crashes!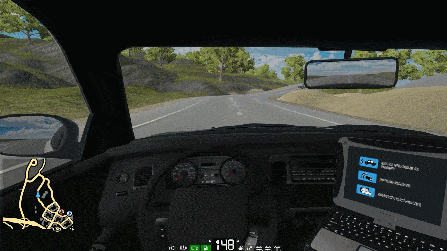 The mirrors properly reflect the world behind the car, as you can see from this video evidence of the patrol car being rear ended by a civilian!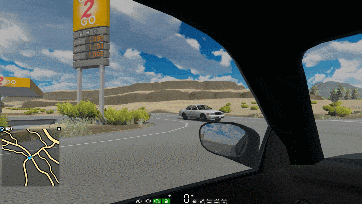 The In Car Computer


Some of you may have noticed the chunky PC screen inside the patrol car. We're actually very pleased with this system and hope that it makes a lot of sense to players who want to operate the PC while driving.

When in the car you can press the Shift key and this will trigger a cursor to appear in the bottom right corner of the on-board computer's screen. This means that you can operate the PC by gently moving your viewpoint up or down while core focus is still on the road. It takes a bit of getting used to but it is very intuitive to use.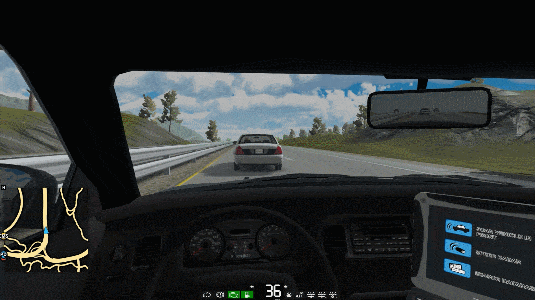 AI Drivers
And lastly, we have also been working on AI drivers. They have been implemented to drive around
the new world
.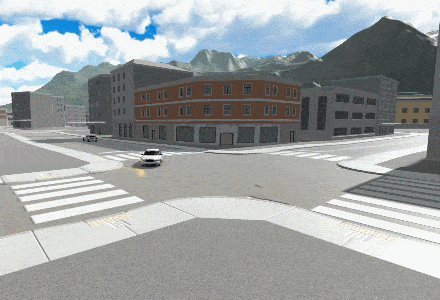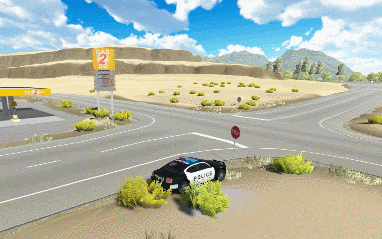 They do right now have some lightning-quick reflexes and are by no means complete. There is still quite a bit of work to do as some particularly nasty accidents can also occur at times.
So that's it for todays post! We hope that you join us into the new year when development will really start to ramp up. We'll have new artwork to share, new features and of course the game's release as a Early Access title.
We thank every one of you for the support, and if you want to continue to support the game and be the first to hear of news, make sure to
wishlist the game on Steam
.
From all of us, happy holidays - and here is to a spectacular new year!
Tags:

Change Log, Designer, Developer, Development, Early Access, Humour, screenshots, simulator, Steam, store news, update